Brides wear specially designed gowns or dresses during their wedding ceremony. These are known as bridal dress and play a very important role in a wedding. It is important for the bride to select a wedding dress of a precise color, fashion and traditional importance often based on the religion and cultural background of the bride.
White has come to be known as the customary color of a wedding dress, but this was not the case in earlier times. This trend was started with the marriage of Queen Victoria to her cousin, Albert of SaxeCoburg in 1840. Her marriage is said to have had more influence on weddings than any other.
Bridal dresses are incomplete without a headpiece. A bride could choose to wear a tiara, a short headpiece, a veil covering her face or a flowing headpiece. The bridal dress may also have a train, a part of the wedding dress that trails behind the bride. This practice came into being from parallel trains worn by kings and queens. It is advisable to order a bridal dress well in advance. Once a wedding dress is selected, one must allow extra time for modifications or unexpected delays.
The range of bridal dress color choices may be perplexing. For example, eggshell, ecru, ivory, diamond white, candlelight and champagne are just a few common shades of white one can select. The cost of a wedding gown can be exorbitant, as well, and is something brides should take into account when choosing their dresses.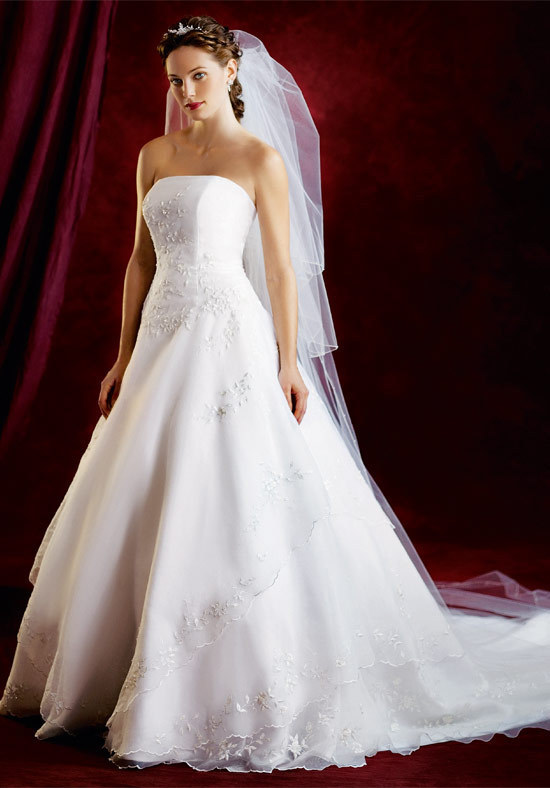 One of the most important purchases for a bride is her wedding attire. The gown and headpiece should match the occasion and her personality perfectly. It is important to shop for a gown that is stylish and just right for the bride. A wedding is a social event and many brides choose to take advice from a friend or family member who has previous experience with bridal dresses.